CORRECT YOUR POSTURE INSTANTLY
If you suffer from the following, our posture trainer has been created for you:

A stiff neck. Tension headaches. An unsightly hunchback. Digestion issues. Body Aches. Difficulty Breathing. The list goes on.
You have the power to make a change!

When you slouch past 25 degrees our device vibrates to remind you to sit with immaculate posture.
After just three weeks of use, you will have perfect posture that would make an army sergeant proud.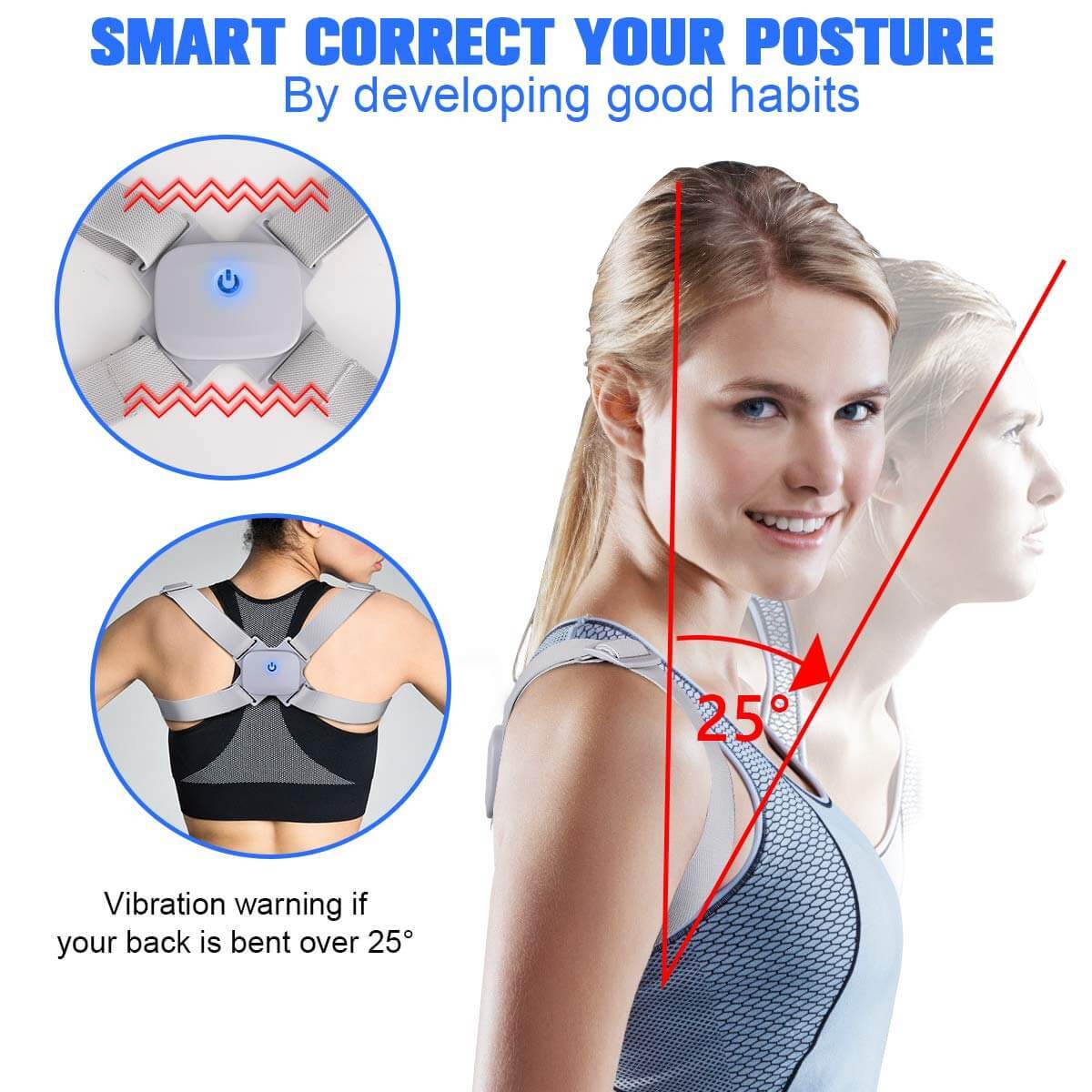 RESULTS IN LESS THAN 2 WEEKS
It's easy to see that poor posture prevents a confident look, but did you ever wonder how good posture feels? Especially good posture that comes naturally from wearing the MrPosture brace for just 1 hour per day for 2 weeks.
Smart Posture Corrector is not about a quick fix. When your body adjusts to wearing our posture corrector, muscle memory will keep your good posture in place.
Once you feel the difference, you'll find yourself needing the Smart Posture Corrector less while still keeping your posture at its best. Most users end up needing the brace only during long periods of sitting.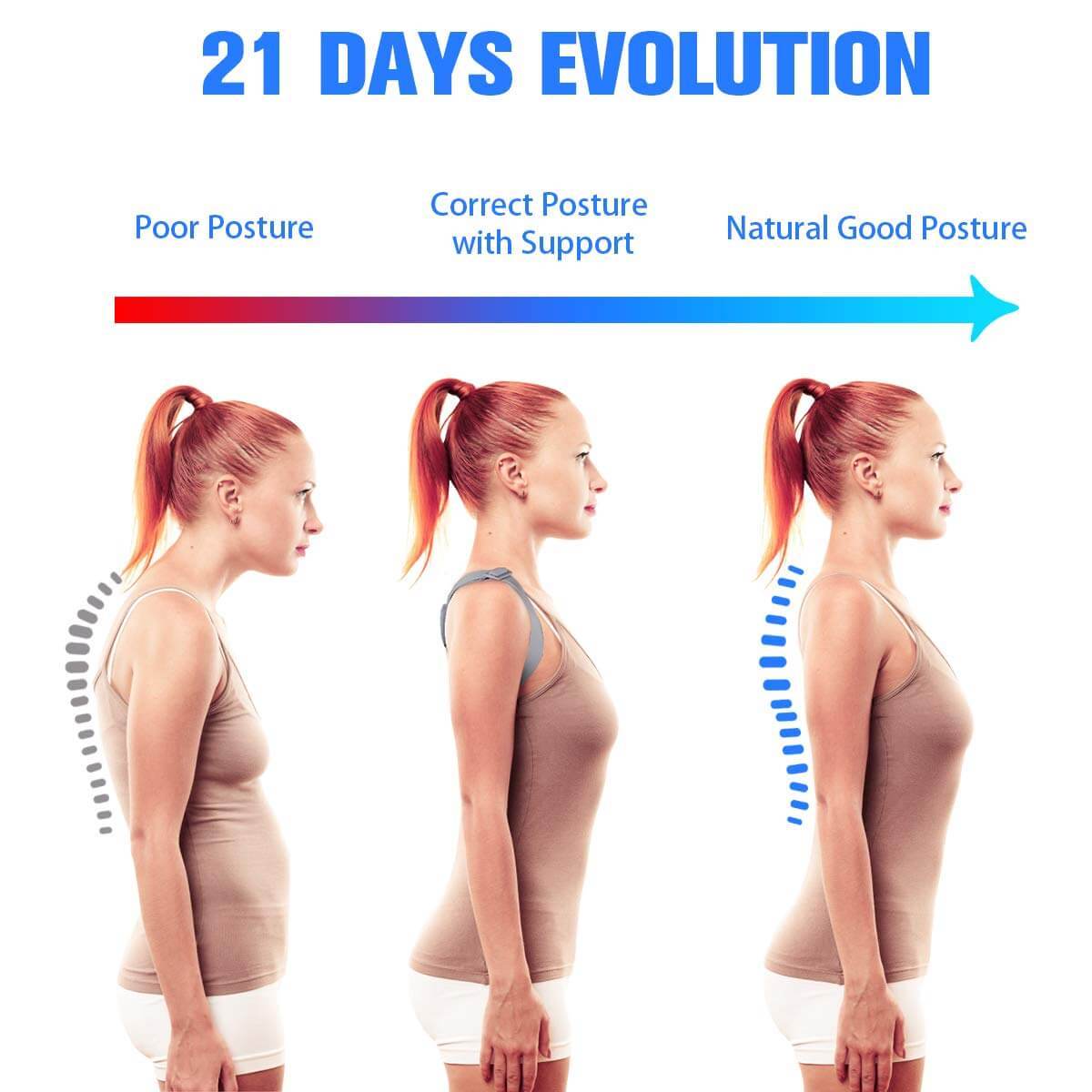 Eliminate Neck Pain, Back Pain & Headaches
In as little as one week of using our vibrating posture trainer, you'll notice significant relief in your upper back, shoulder and neck region.
If you suffer from: Neck Aches, Tension Headaches, Shoulder Pain & Back Pain, then our device has been made for you!
You can finally say goodbye to the pain of poor posture, and hello to the pain-free life you deserve.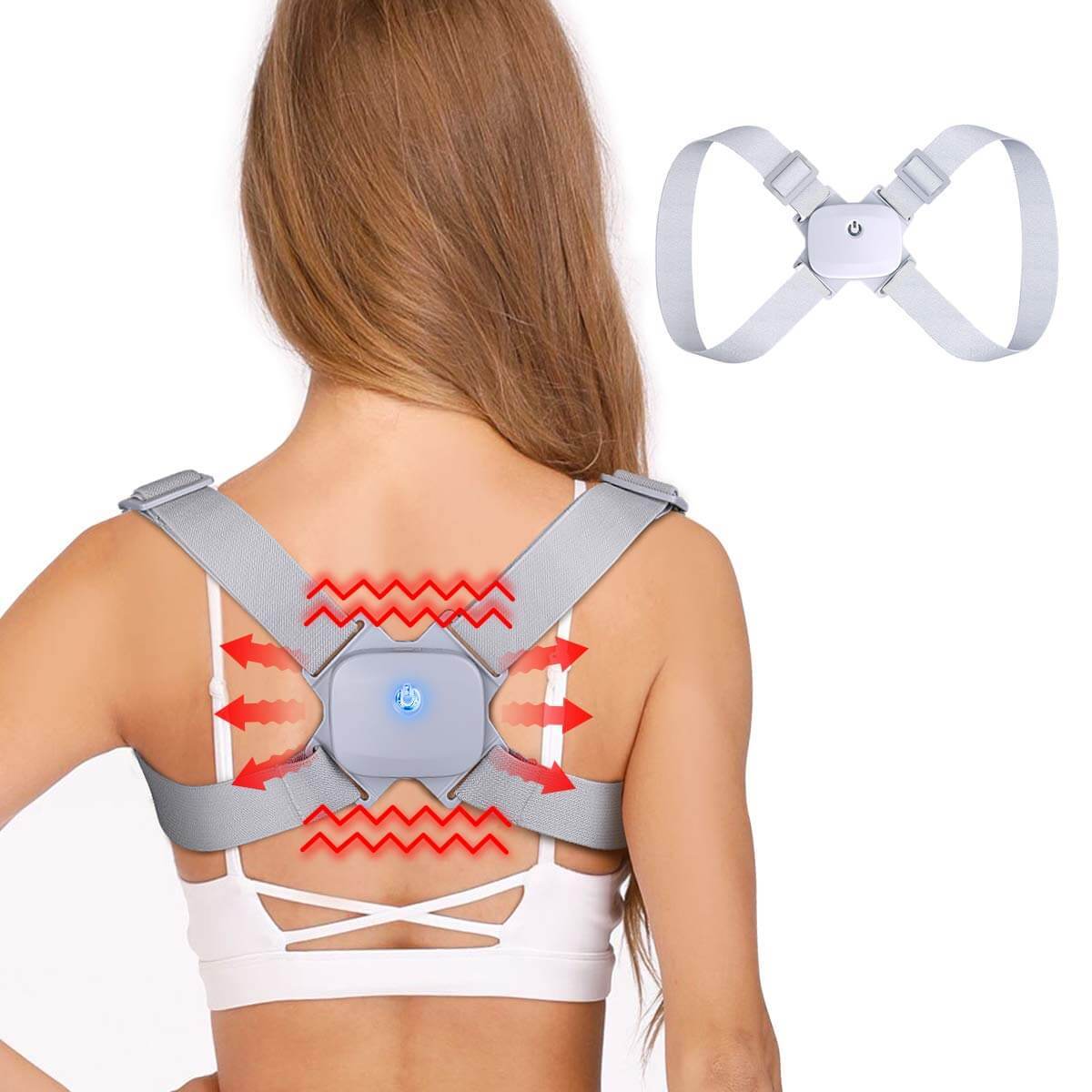 Wear It Comfortably Anywhere & Anytime
Feel the Smart Posture Corrector difference from Day 1
Don't worry about having to wait around for your posture to be corrected. Your posture will be upright and tight as soon as you put on the the brace on day 1.
Plus, our sleek and easy-to-adjust design allows you to wear Smart Posture Corrector anywhere you go without feeling self-conscious. Wear it under a T-Shirt or Jacket and no one will know where you're getting that extra boost. You'll be able to feel and look better anytime, anywhere.


Your Recommended Back Pain Bundle
Have friends or family suffering from neck back pain?
Improve your life and the lives of people you care about.
1 Smart Posture Corrector
2 Smart Posture Correctors
3 Smart Posture Correctors