RELIEVE BACK PAIN INSTANTLY
Lumbarc™ is a multi level stretching device that allows you to stretch out your back, and relieve back pain in less than 10 minutes. The device combines stretching and acupuncture therapy to improve blood flow through the spine, allowing nutrients to flow in, which eventually leads to pain relief.
Using the power of gravity, Lumbarc™ Back Stretcher restores the natural curvature of the back, reverses years of damage and eliminates chronic back pain in just 10 minutes a day, or your money back.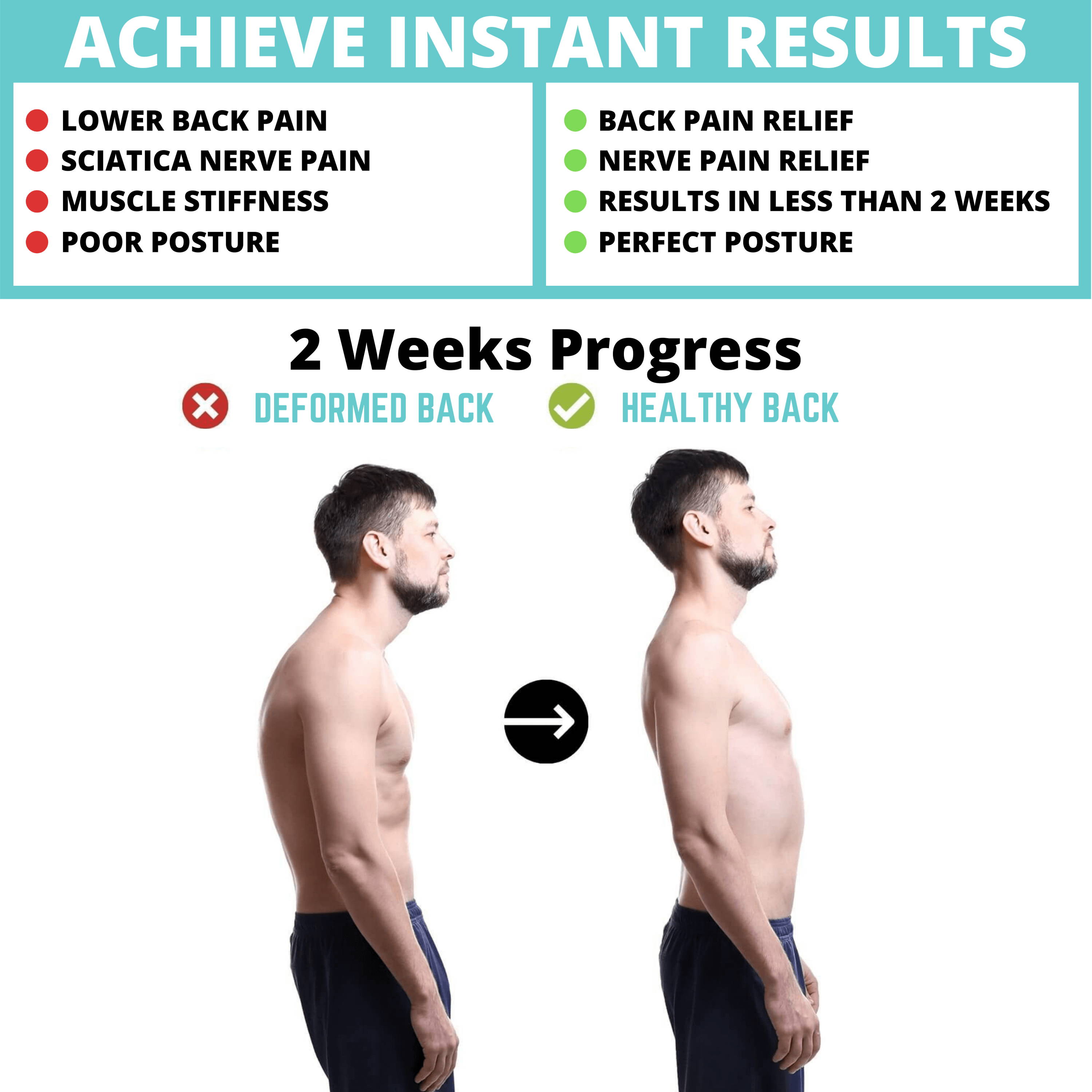 QUICK AND LONG TERM RESULTS
Instant Results: After the first stretching session you will notice incredible improvements and pain relief that lasts the entire day.
Long Term Fix: On average, our customers have manifested significant improvements after 3 to 5 days of constant and proper use and absolute relief after 2 weeks of use.
Confidence & Posture: It is designed to sync with your spine's natural curvature and be comfortable enough for you to relax and stretch passively. We guarantee you will be walking taller and more confident with a better posture.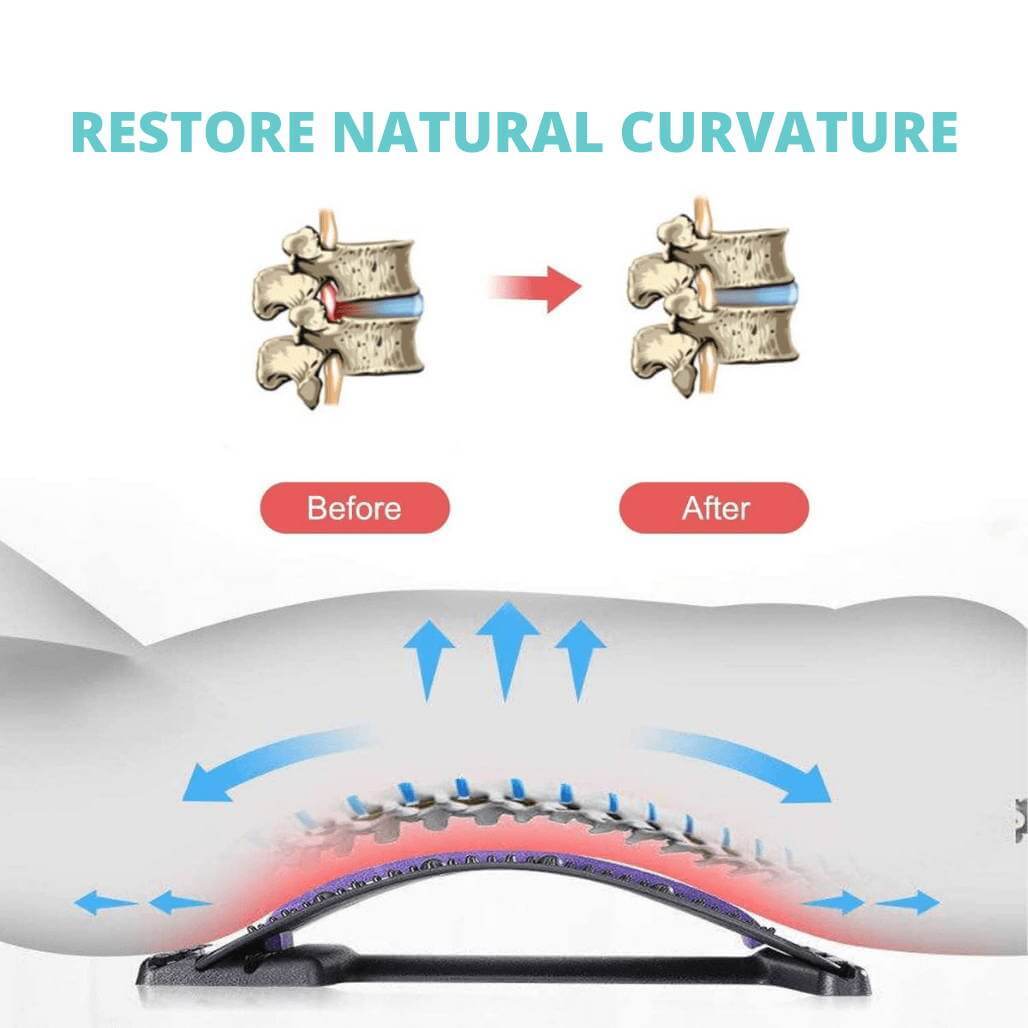 Back pain arises when there is decreased space between the intervertebral discs, which causes issues such as decreased blood flow and pinched nerves.
Lumbarc™ is a flexible device that will allow you to set up three different stretch levels. When lying down, gravity allows the front of your body to effortlessly stretch out and upwards. The surrounding muscles start to relax, gently decompressing the discs in your vertebrae, realigning the spine, relieving tension and pain. You'll be amazed how good it feels! .


STRETCHING THERAPY & 3 STRETCH LEVELS
Stretching your back is a simple way to improve the health of your spine and release muscle stiffness. By increasing circulation and lengthening the spine, the back stretcher helps to relieve your back pain. In order to improve the stretching experience, the device allows you to set up three different stretch levels in order to protect your spine and prevent any tipe of injury.
For begginners we recommend to start at the lowest level and after time step up to the next level to get better results.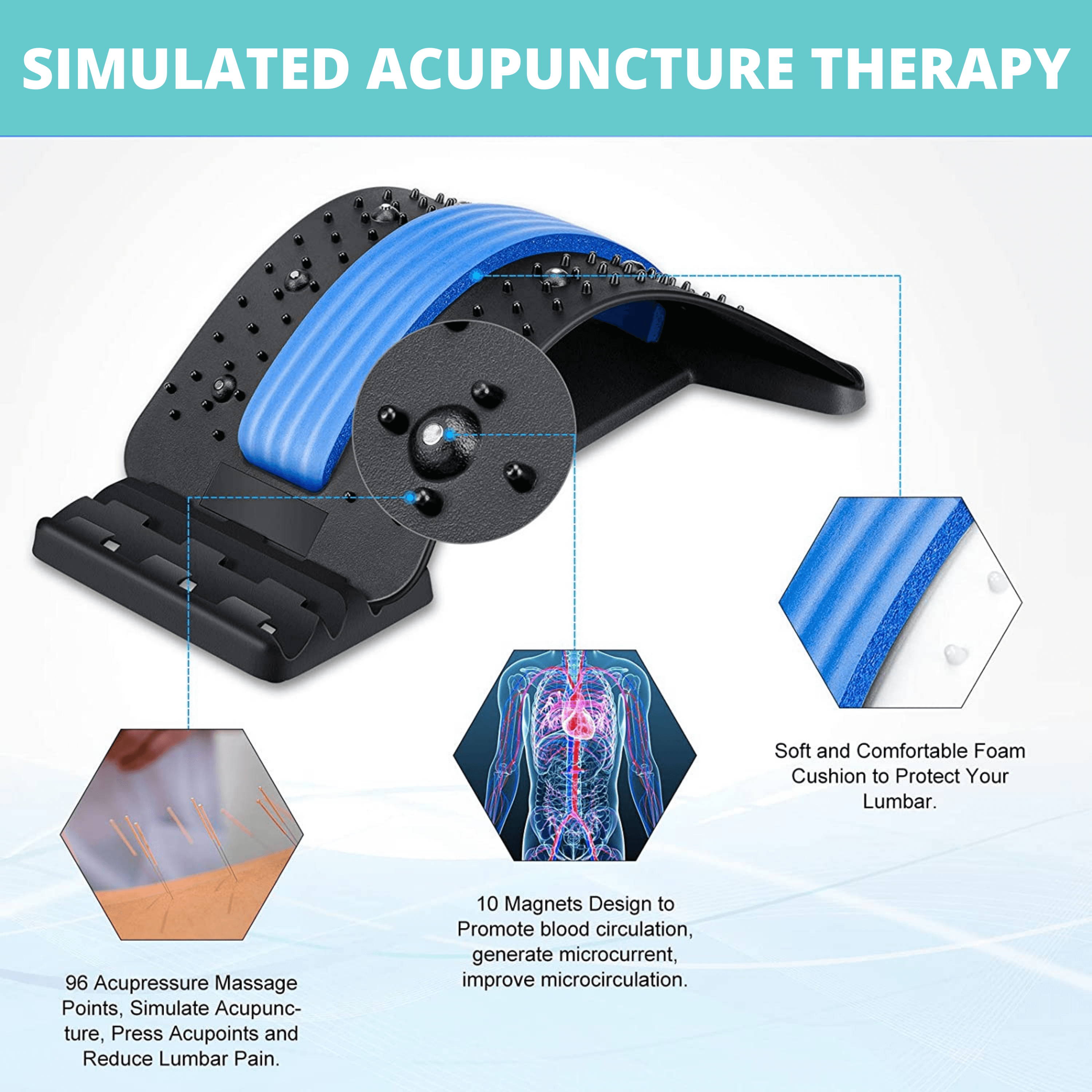 ACUPUNCTURE THERAPY TO INCREASE CIRCULATION, RELAX AND REDUCE STRESS
When you are laying down on the back stretcher, your spine decompresses increasing the vertebrae space, allowing fresh blood to flow in your spinal discs. To improve the effects, our back stretcher also uses 70 acupressure massage points that boost the blood flow even more.
Spinal discs need the oxygen and nutrients this fresh blood provides to heal spine and relieve pain. Stretching the spine increases the levels of proteoglycans, a substance found in your spine which play an important role in the spine´s healing process.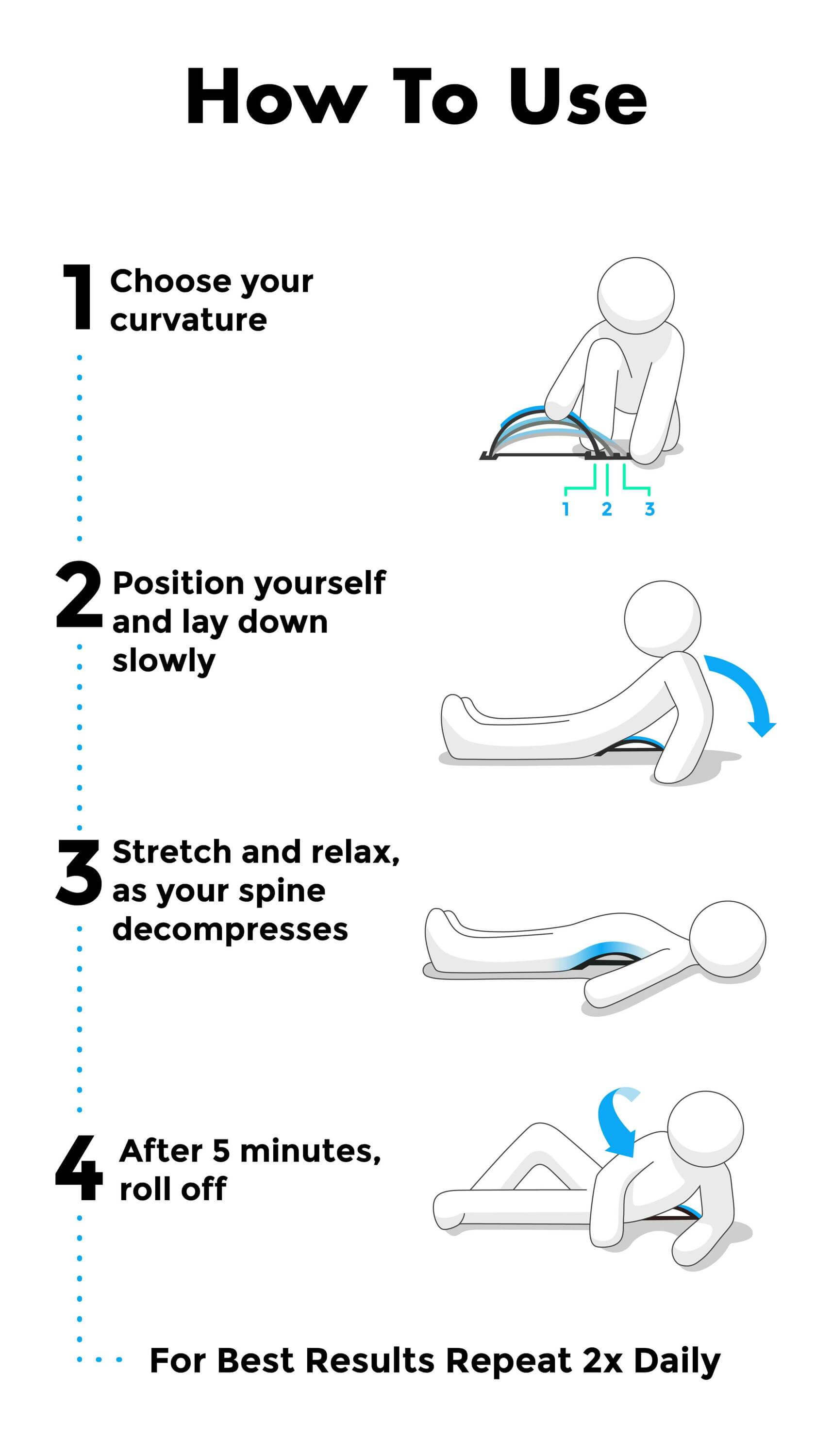 We recommend to use Lumbarc™ between 5 to 10 minutes twice a day in order to achieve better results. Below you find a step by step guide to set up properly your Back Stretcher:
1. Place the base and the arch on a flat surface with the end of the base facing towards you.
2. Get on your knees to stabilize the base and adjust the wider side of the arch at the end of the base.
3. Press with your knees the end of the base, and apply some force to bend the arch.
4. Finally adjust the arch to the level you want and lay on top of it to start stretching your back.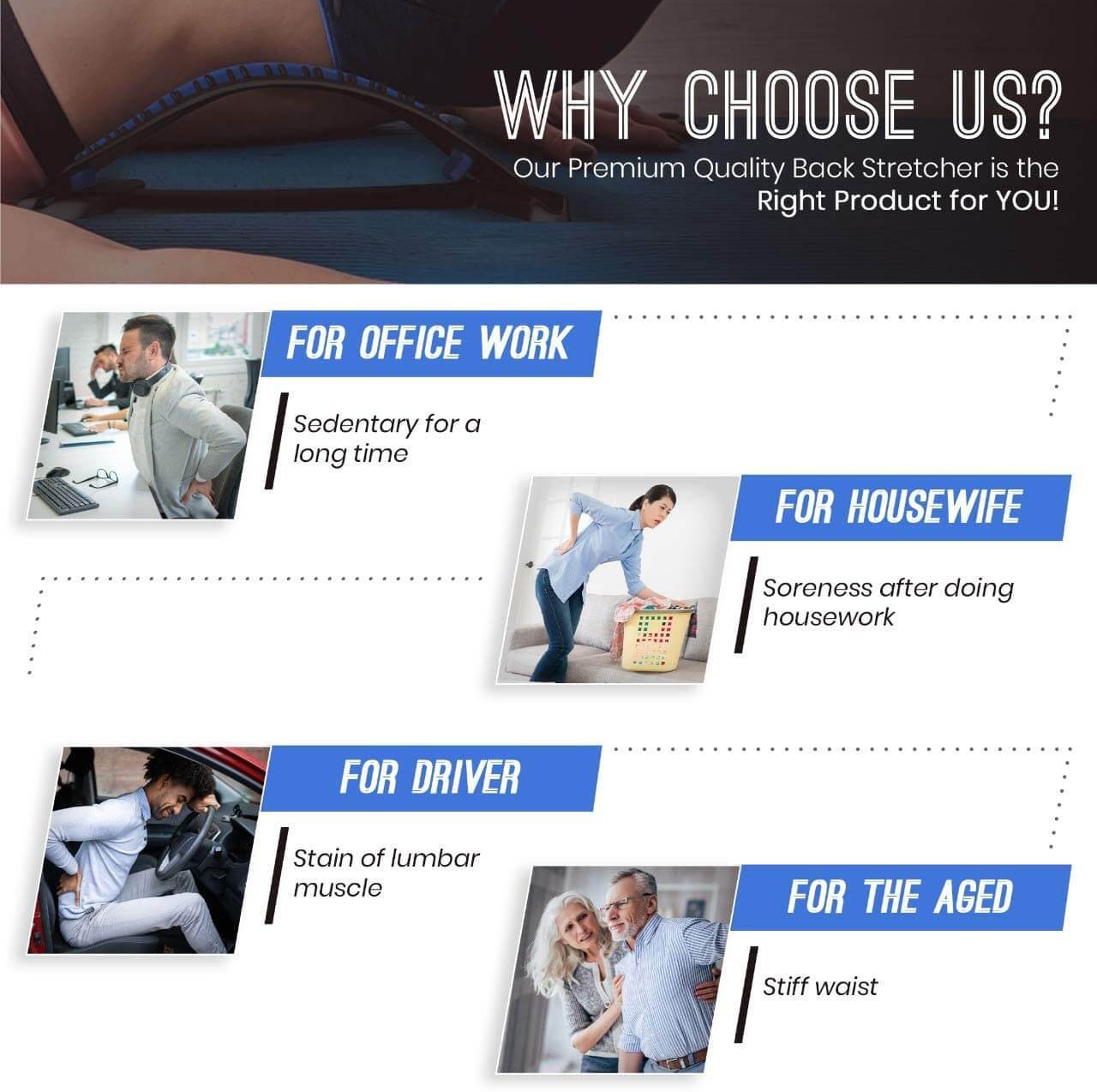 If you sit at the computer often, lift heavy items regularly, suffer back injuries, or simply suffer from chronic back pain then the Lumbarc™ Back Stretcher is perfect for you
Lumbarc™ was specially designed to be your own personal back stretching device that can be used from the comfort of your home, at any time, and for a very low price compared to expensive chiropractic sessions.
It´s the perfect solution for anyone looking for long term back pain relief.


Join Our Happy Customers!
"This product works great! When it first arrived and I opened it i set it up with the help of instructions nothing major and then i laid back for 3-5 min on the floor i felt the difference instantly and my pain started to resolve."
⭐⭐⭐⭐⭐
Greg Sui.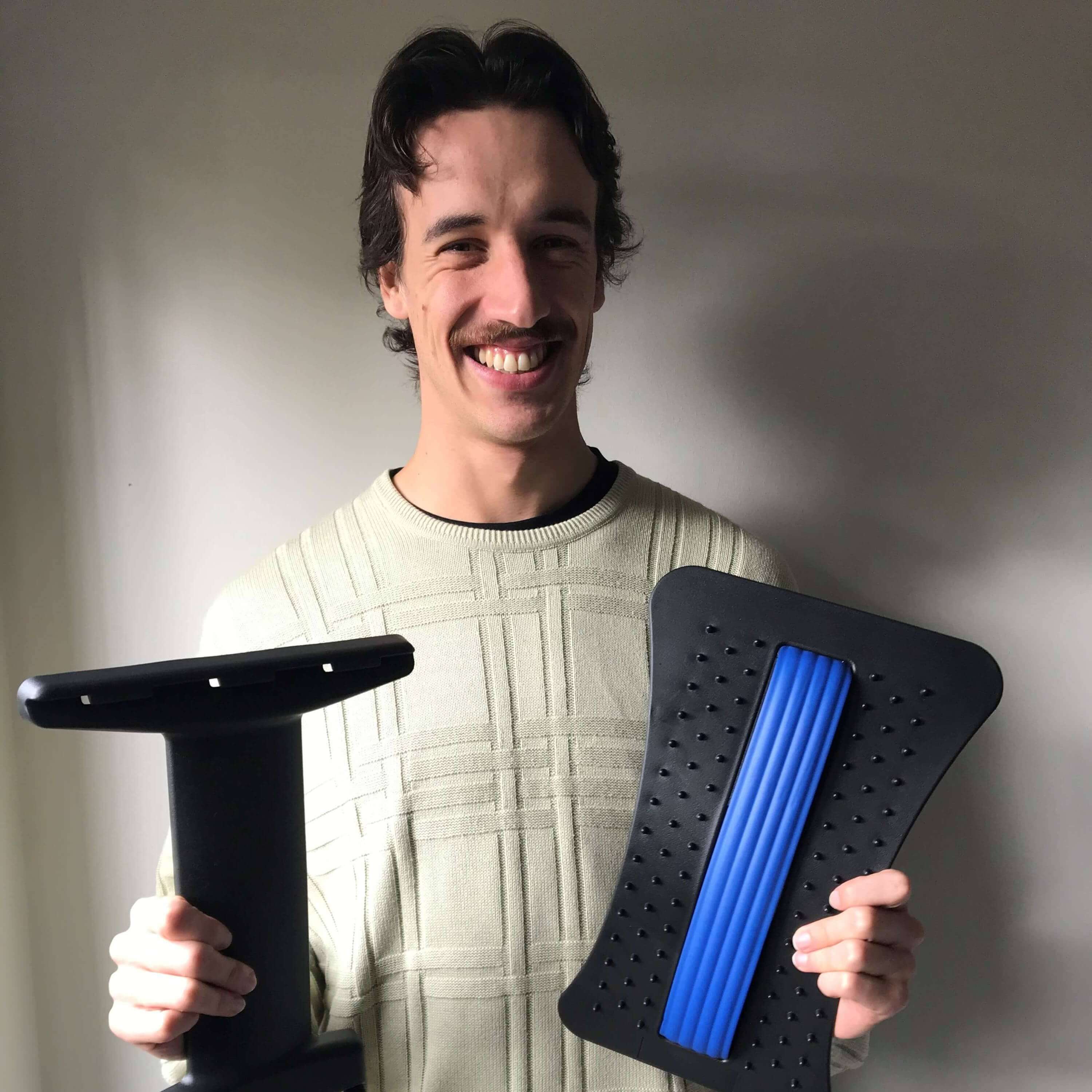 "I was having regular chiropractor appointments and taking pain killers. I saw a Facebook ad for this device and it has changed my life."
⭐⭐⭐⭐⭐
Steven Thompson.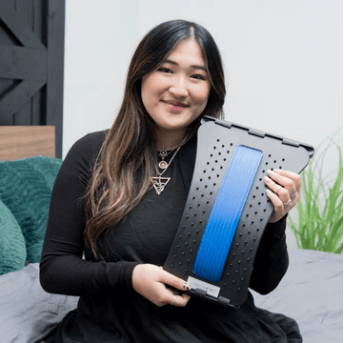 "I was skeptical at first but within 3 days the nerve pain from my sciatica was gone"
⭐⭐⭐⭐⭐
Susan Lee.


Your Recommended Back Pain Bundle
Have friends or family suffering from chronic back pain?
Improve your life and the lives of people you care about.


FREQUENTLY ASKED QUESTIONS
What pain does it help with?

Lumbarc™ helps with back, hip, neck, shoulder and even head pain. It can alleviate pain caused by Herniated Discs, Bulging Discs, Spinal Stenosis, Sciatica, Pinched Nerves and more! It stretches your back and naturally decompresses your spine which relaxes your muscles and restores your natural curve.

Most customers report feeling significant improvement after only 3-5 days of proper use.

You can use it at home, in the office or while driving. It can be used laying down or while sitting in a chair.

How long do the benefits last?

We recommend using it twice a day for 5 minutes at a time. This will ensure lasting results and continued comfort. Over time, it will significantly improve your posture and strengthen your muscles.

Yes you can! We are very confident you will love Lumbarc™, however in the event that you do not, we have a 30 day money back guarantee.

We offer FREE worldwide shipping! Orders typically take 3-10 days to arrive once shipped.

Our shipping system and logistics are back to normal for most countries. However, there are still slight delays for a few countries. Please note that our entire operations team is working as regular and your inquires will be responded as soon as posible at support@lumbarc.com